The Time Keeper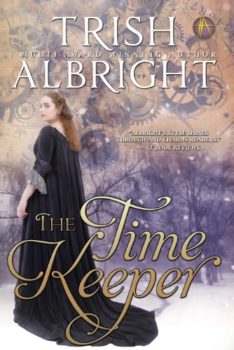 October 21, 2012
Paperback, e-Book
A holiday novella and love story for everyone…
Avery Hilfington was talented, tenacious, and spent a lot of time, thinking about time. She'd lost her father at sea, and was determined to solve the problem of longitude before she lost the only other man she loved — a man who wanted nothing to do with her anymore, and a man that she swore had broken her heart for the last time.
Sir Luc Rees, Lieutenant in the Royal Navy, had one goal — to win back the heart of his best childhood friend. He had turned away from her for four years, and now he had to make her understand why. Of course between her sleuthing for answers and chasing down thieves, the opportunities for courting were slim. With winter holidays fast approaching, he wished for one thing only — the gift of time to win her love.
Four Stars out of Four Stars from Romantic Times Book Reviews.