35 Things To Put On Your Boyfriend List
Hey, I know everyone would like to have a great boyfriend, right? Well, it's not as easy to find the good ones as you would think. And let's be honest, it's a waste of time drifting from guy to guy hoping he'll be what you are looking for when, you don't really know who you are and what you are looking for.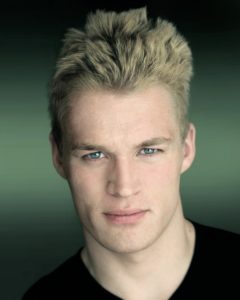 That's why I always recommend The Boyfriend List. It's important to be clear about what you want and expect. And to make sure you've got it right, write it down and focus on it.
Of course, whatever you want, make sure you can also give it back. You need to be awesome to attract the awesome guy, right? Unlike in books, smart, sexy, well-read, funny guys don't actually go for girls who have nothing upstairs, no goals or ambitions, and no life skills. A less awesome guy might date you to see if they are interested, and they might date you again if they think you'll sleep with them within three dates, but if you're not planning on giving away your dignity and self-esteem that quickly, then take the time to work on yourself, and be picky about who gets to have time with you.
While you are following your dreams and becoming even more amazing, start making your list. Make sure you know what are the must-haves and what are the nice-to-haves. Integrity would be a must-have. A six-pack could be a nice-to-have for most people. Okay, it's a really nice-to-have.
Here is a starter list to put in your little book. You should add to it based on your personal preferences. Maybe you are a cat person, or an Auburn fan. (War Eagle!) Maybe you are super athletic and want someone who can join you outdoors. Think about all the things you want in terms of your Common Interests, Chemistry, and Connection before you make any kind of Commitment. It can save a little heartache and a lot of time.
The Boyfriend List
Single, straight, and available. (There's a lot here! No married men, no engaged men, no one emotionally unavailable, no one in a coma, no one in jail, no one who lives in a foreign country or location that you are never going to travel to. You get it. Oh, and no one who only exists between the covers of a book – that's a different boyfriend list.)
Integrity and a well developed character. (He is not a character, he has character – there's a difference. But he might also be a character in a good way.)
Trustworthy.
Sense of humor.
Sense of adventure.
Common sense! (For reals. Must have or be learning basic life skills.)
Generous in all things: love, kindness, forgiveness, mercy, time, money, etc.
Shared values, i.e. Believes in God. (Consider what your values, traditions, or faith is – you need to have a common foundation for something to last, and still have it be easy rather than a struggle. If you differ in beliefs then you really need to both have open-mindedness and a lot of tolerance for each other's beliefs.)
Can handle the tough times, and knows when to ask for help.
Likes dogs, the outdoors, and s'mores.
Enjoys many types of music.
Loves to dance and will dance with me often, even if we're not at a dance.
Shares common interests, i.e. hiking, golf, sports.
Likes to read. (I'm a writer and a reader, so this is kind of a must for me!)
Thinks I'm a genius. (You may not be an Einstein, but it's good to be recognized for your intelligence.)
Is also intelligent.
Values my opinion.
Educated in, or learning about, an art or science not related to his job.
Enjoys travel but also loves being home.
Can snuggle up and watch movies on a rainy afternoon.
Must be able to resolve conflicts.
Must be able to say, "I'm sorry."
Would never physically hurt someone unless it was truly in self-defense.
Can teach me new things and is interested in what I have to share.
Confident but humble.
Gentle but strong.
Not arrogant with me or others.
Treats servers in restaurants with respect.
Laughs at my jokes.
Supports my dreams and goals.
Doesn't make fun of me for buying new books even if I haven't read the ones I have yet.
Thinks I'm beautiful inside and out.
Loves the ocean. Loves the land. Loves the sun. Loves the moon. Loves the stars.
Enjoys his work, whatever it may be. If he is a student, he is working toward a dream as I am.
Thinks the world is full of magic. (And when it's not, he can make some himself or we can make it together!)
Think about your Boyfriend List. It's good to know what you are looking for. And in the meantime, don't waste your time. Focus on your dreams, on developing your strength of character, and on accomplishing your goals. The right boyfriend will be perfectly attracted to that!
Until next time,
Tricia